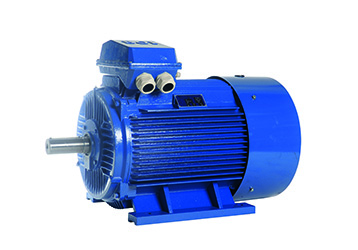 Custom Made Series (speciale uitvoeringen in eigen atelier)
HM2, HL2 high efficiency motor (IE2) and HM3 premium efficiency motor (IE3) are the energy-saving motors developed by ourselves independently according to the efficiency classification of IEC60034-30, IE2 and IE3 are the world wide unified efficiency classification of electric motor. It is expected to potentially save energy by 30%-60% for an optimized system.
IE2 & IE3 energy efficiency motor are according to lE60034-1 Part 1: energy efficiency classification and performance of rotating motor and IEC60034-2-1 Part 2-1: losses and testing method of rotating motor, which is the most authoritative efficiency standard in the world. These motors are also in compliance with the efficiency standards covered by NEMA, CSA, CEMEP, COPANT, AS, NZS, JIS, GB.
E2 & IE1 50HZ is respectively based on EFF1 and EFF2 of CEMEP in EU. IE2& IE3 60HZ is respectively based on EPACT and Premium efficiency of NEMA.
HM2, HL2 (IE2) & HM3 (IE3) energy-efficiency motors are under 50HZ and 60HZ, 1000V below, S1 duty, on 2P, 4P and 6P of frame size H80 to H355, covering a wide power range from 0.75 kw to 375 kw. They are the ideal hi-efficiency energy-saving products. These motors can be widely used in power transmission Industry such as pumps, ventilators, machine tools, reducers, packing machines, mining equipment and construction equipment Different voltage and different frequency such as 230/400V, 400/690V, 415V or 60Hz are also available on clients' requests.
Voorbeelden
Inox Assen
Overgedimensioneerde assen
Langere assen dan standaard
Afwijkende asuiteinden
Dubbele asuiteinden
Speciale flenzen vierkant
Montage eindcontacten
Montage tacho
Montage pulsgever
Stilstandsbewaking
Montage PT100, PTC, Thermieken in wikkeling
Stilstandsverwarming 220V–400V
Montage specifieke remmen Pintsch Bamag
Montage remmen INTORQ 230V-400V met gelijkrichter
Montage remmen 3 fazig AC
...
Toepassingen
Marine industrie
Houtbewerkingsindustrie
Voedingsindustrie
Textiel industrie
Chemische industrie
Constructies allerhande