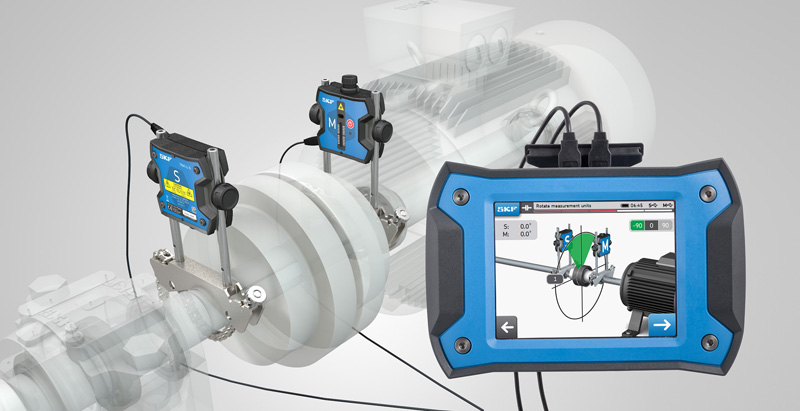 SKF Shaft alignment Tool TKSA 41
The advanced laser shaft alignment system with enhanced measuring and reporting capabilities
SKF Shaft Alignment Tool TKSA 41
The TKSA 41 is an advanced laser alignment solution for achieving accurate shaft alignments.
With two wireless measurement units, large sized detectors and powerful lasers, the instrument
performs precise measurements in even the most challenging conditions. The ergonomic display
unit with intuitive touch screen navigation makes your alignments fast and easy, whilst innovative
features, like the "free measurement", increase the alignment performance. With the focus on
improving alignment practices, the SKF Shaft Alignment Tool, TKSA 41, is one of the industry's
best value alignment solutions.